Takara Belmont Yume Washpoint
Luxuriously comfortable couch with ergonomic cushioning, chair height adjustment and a full backwash recline. The Takara Belmont Yume Washpoint is versatile and stylish, suitable for a wide variety of shampoo, head and spa treatments. The motorised chair moves smoothly and the shock absorbers soften vertical adjustments giving your client a calm and relaxed experience. Available in two models: Yume and Yume DX.
Both models feature:
Ceramic basin with thermostatic control, free swivelling showerhead & retracting cord, and a hair trap system.
Foot control with two presets and wheel for chair movements.
Double gel-filled neck cushions with gel-filled head pillows
The Yume DX model features a rotating chair which moves 90 degrees to the left or right, allowing unobstructed rear access to the chair when the basin is not in use. It also includes an adjustable / removable headrest.
The couch can be finished in a selection of colours from the Takara Belmont upholstery range. Please use the drop down boxes to choose your model and colour choices, and see below for swatch images.
*Please note this washpoint is usually kept in stock in black upholstery, other colours will incur a delivery time. For details please call our sales team, on 01270 630280.
Dimensions:
[av_one_half first]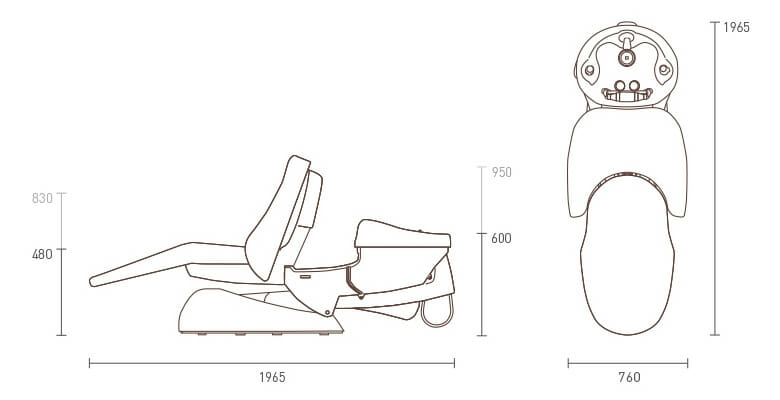 [/av_one_half] [av_one_half]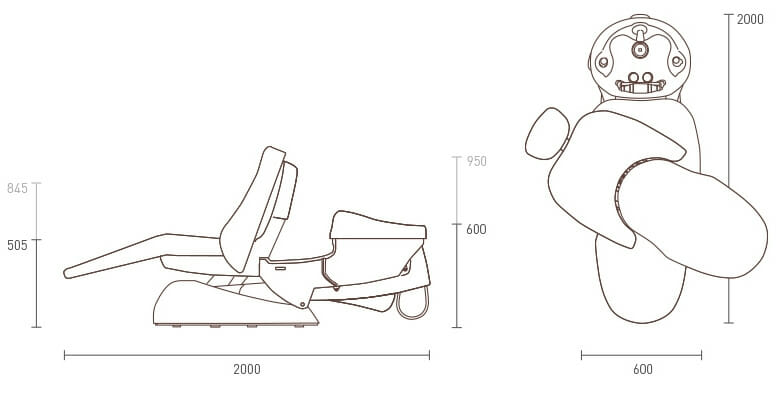 [/av_one_half]
Upholstery Colour: