Takara Belmont Apollo 2 Icon Barbers Chair.
Traditionally designed chair with unparalleled style and comfort. The Takara Belmont Apollo 2 Icon Barbers chair is recognised as one of the pioneers and a leading workhorse in Barbershops the world-over. Guaranteed to add a high level of class and sophistication to your shop. The Original Apollo was first released in 1961, with a subtle re-modeling in 2000 which cut no corners and promises decades of service to a contemporary generation of male and unisex salons.
The Apollo 2 Icon is a large and comfortable barbers chair and has a reliable cast metal body.
With upholstery finish of quilted finish with white diamond stitching.
Key features include:
Reclining backrest with easy adjustment.
Spring-loaded seat cushion for ultimate comfort.
Adjustable and removable headrest.
Upholstered padded armrests.
Integrated gown rail.
'Belmont'-branded footrest with stopper.
The Takara Belmont Apollo 2 Icon Barbers Chair is available in maroon or black. Contrast piping is available for an additional cost (please call for details). It can also be supplied on either a locking hydraulic base or motorised base. Please use the drop down boxes to choose all options and see below for further details.
Dimensions: Height: 105.5cm-123cm, Width: 64cm, Depth: 94 – 140cm (Reclined), Initial Seat Height: 58.5cm-76cm. Weight: 62.5kg
Base Options:
[av_one_third first]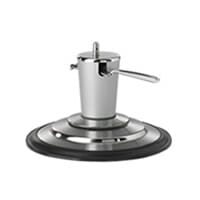 [/av_one_third] [av_one_third]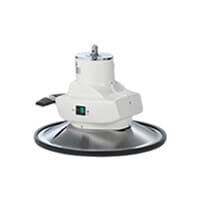 [/av_one_third]