REM Salon Furniture – REM is a well established company with 100 years experience in manufacturing salon furniture and equipment, celebrating their centenary in 2018. Always popular amongst hair and beauty professionals throughout the UK and beyond, REM specialise in producing quality, well designed salon furniture with customer comfort in mind. All REM Salon Furniture products offer a generous 3 year warranty. We supply REM Salon Furniture to hair salons, barbers, beauty salon and spas as well as schools, colleges, architects and more.
All REM electrical products are certified to CE standards. All of their seating and furniture products meet or exceed the relevant standards. REMs predecessor began making salon dryers in 1918. The Company still makes salon dryers today, although of a considerably advanced design. Added to that is the vast range of salon furniture, including seating, reception desks, wash units and beauty equipment. This makes up REMs catalogue of furniture today. Watch the video factory tour to find out more.
VIEW ALL REM PRODUCTS
REM occupy a 70,000 square feet factory in the North of England where a skilled, dedicated workforce produce exceptional quality salon furniture featuring the latest trends in salon design.
REM Salon Furniture
Some popular REM Salon Furniture categories from our site…
Our Top Selling REM Salon Chairs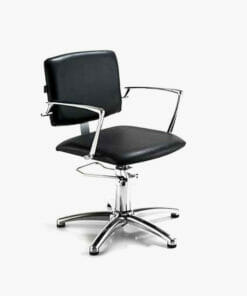 Out of stock
PLEASE EMAIL FOR DELIVERY DATESStylish and affordable Black Friday Special salon chair in black upholstery on a 5 star hydraulic base.
Our Top Selling REM Washpoints
PLEASE EMAIL FOR DELIVERY DATESClear protective chair back covers tailored to your particular Rem wash point chair.
Select options
Our Top Selling REM Styling Units
PLEASE EMAIL FOR DELIVERY DATESNew for 2020 square design mirror only option for use with your own choice of shelving.
Add to basket
Here at Direct Salon Furniture we are able to arrange direct deliveries to your salon door. In the unlikely event that you experience a problem with your REM Salon Furniture products our experienced field personnel will be there to assist you. REM also offer an advanced salon planning service. Please ring our office for any more details, advice or help.
Save